From Michael Seifert at Suma Recording:
Congratulations to my friend Alex Bevan on the release of his new album 'Sparrow' which is now available on Bandcamp and all major streaming platforms. Recorded and mixed by Michael Seifert at Suma Recording except "Sunshine on my Floor", "Patrick's Tune" and "Sparrow on the Bow" recorded at home by Alex Bevan and mixed by Michael Seifert at Suma Recording. Assistant engineer and mastering by David Alan Shaw. 
It's hard to express everything that's wrapped up in this one for me, but I'm going to try. I don't expect everyone to read all of this (long post alert) but it's here for anyone who's interested and I hope you'll check Alex's record out regardless! 
To say Alex's history with Suma Recording runs deep would be an understatement. Alex was there with the Hamann's since the very inception of Suma Recording. Some of you might already know this (I'm guessing many more don't) but it was Alex who originally suggested that his friend Ken Hamann take a look at a unique property, sitting on 14 wooded acres, at 5706 Vrooman Rd in Painesville, Ohio after Cleveland Recording Company was forced out of their space on Euclid Avenue. Alex made this suggestion over dinner on September 23, 1976 and Ken documented this (journal style) in his calendar as shown in the attached photo. By January of 1977, Ken would sign a lease, begin renovations, and rebrand as Suma Recording. Alex was there to lend a hand through the move and renovations, recorded lots music there, and even lived in the cabin on the property for awhile. 
From the onset of my involvement with Suma in 2017, Alex has been a steady source of encouragement, support, and positive energy. He was among the first to offer his blessing and has never wavered in terms of cheering us on. About two years into the massive renovation project at Suma, Alex stopped by to see how things were progressing. After a nice visit, Alex mentioned he had something in his car for me. To my surprise, it was the vintage Vox AC 30 guitar amp that had been gifted to Alex by Debbie Daniels after Paul Hamann passed away. Alex had the amp completely gone through and refurbished and then he brought it back to Suma. He simply opened his trunk, motioned to the amp, and said "it's home now." So…. Yeah… YOU try not tearing up a bit when something like that happens and let me know how that goes for you The more time I spend around Alex, the more I realize that's just who he is, though. 
When Alex approached me about making this record with him, I was both honored and a little nervous. Alex is a Cleveland legend who's made several records with both Ken and Paul Hamann. Those are massive shoes to fill. I knew of his history with the place and how deep it ran. Beyond all of that, I constantly feel as though Ken and Paul are kind of keeping an eye on what we're doing out there and the last thing I'd ever want to do would be to let them down. Suma will always be their studio first. 
All possible trepidation aside, we dove in head first, got a great group of musicians all in one room together (including Alex who insisted on tracking his vocals live, right in the room with everyone else vs isolating in a booth) and we made the record Alex wanted to make… An honest document of his songs. 
There's no trickery here. This is the sound of Alex and his band performing his songs in the live room at Suma Recording. Our job was to capture their performances and keep the technology out of their way as much as possible. I am beyond honored that Alex put his trust in us and I believe we achieved our goals together.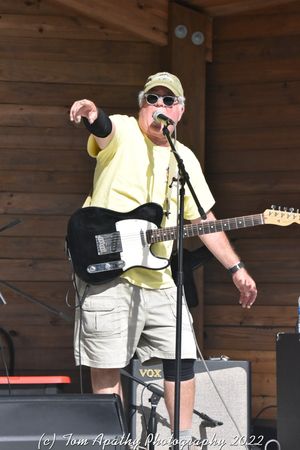 Here we are…. almost 2023…. working on new music…. trying to stay warm…. Cheers!